Residential Water Services
Our water treatment systems reliably remove bad tastes, unpleasant smells and harmful contaminants from your water supply. We tailor each system to protect your health and household investments.
What are the benefits of customized water treatment?
Great taste and clarity
Healthier skin
Lower risk of illness from toxic chemicals and parasites
Cleaner and brighter laundry
No more ugly mineral stains in kitchens and bathrooms
Longer life for home appliances
Lower cost and better for the environment than bottled water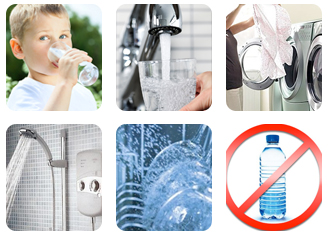 Commercial & Industrial Water Services
Water is a powerful business asset. Our water treatment solutions let you focus on your business and profits while we mange your water.
We custom design your system enhance your business.
Food Service
Restaurant
Hospitality
Education
Entertainment Venue Management
Healthcare
Salon and Spa
Small Manufacturing
Grocery
Laundry Service
Conference Center Operations
Science and Technology
Sports and Recreation